PREGNANT IN BERN
The Expectant Parents Bern City Guide. Check out upcoming events in Bern, babymoon activities, where to stay, where to go for a prenatal shopping spree, baby shops, maternity shops and where to indulge your pregnancy cravings.
The old town of Bern has been on the UNESCO world heritage list since 1983 and is just a short haul flight away from many European cities. Such as a 2,5 hour flight from London and 1,5 hour flight from Amsterdam.
Official Tourist Office Bern
Bahnhofplatz 10a
3011 Bern
Bern.com
WHERE TO STAY
Benefit from the exclusive Babymoon Offer at the five star design hotel Schweizerhof in the heart of Bern.
The Babymoon Offer includes accommodation, breakfast at Jack's Brasserie or in the comfort of your room, a 60 minutes Moon Special Spa Treatment based on Hanakasumi Treatment, free internet access, free entry to THE SPA and more.
Hotel Schweizerhof
Bahnhofplatz 11
3001 Bern
PRENATAL SHOPPING FOR MOM & BABY
Thanks to the 6 km / 4 miles weather-protected stretch of shopping promenade, you can comfortably shop in any weather. The "Lauben", as the Bernese call their arcades, are admirably suited for a jaunty stroll among the historic city scenery. The Lauben is also one of the longest shopping miles in Europe.
The Kramgasse
forms the centerpiece of the Bern Old Town. This alley was once Bern's busiest trade route for marketers and shopkeepers who loudly advertised and sold their goods here, and swapped the latest news.
Just a 5 minute walk from Hotel Schweizerhof Bern is the GLOBUS department store. On the main shopping street in Bern the invitingly designed Globus has attractive offers in the area of fashion, jewelry & watches, food, home & household and perfumes & wellness.
Outside the historic city is Bern's most modern shopping mall, Westside, only 15 minutes by car. The impressive building, designed by architect Daniel Liebeskind, houses 55 shops, a hotel, 11 modern cinemas and the Bernaqua water park, all under one roof.
SHOPS FOR MOM TO BE & BABY

Big Belly Maternity Fashion – Gerechtigkeitsgasse 71. Maternity shop with brands such as Queen Mum, Paulina, Attesa, Fragile, Mamalicious, Pomkin and Belly Button.
9 Months Maternity Fashion & Baby Fashion – Hopfenweg 40
Claudine et Pierre Bern – Marktgasse 32. Luxury Baby brands such as Petit Bateau and Catimini.
Tip Tap – Postgasse 55. Luxury Baby brands such as Oilily, 3 Pommes, Chicco, Absorba, Ducky Beau and Sophie la Girafe.
Twinkle Babyshop – Egelbergstrasse 33
Baby Rose Center – Ey 11
Sun Kid – Mühlenplatz 6 and 8
Chlätterbär Toy Store – Amthausgasse 3
PREGNANCY CRAVINGS
The Mandelbärli is a shop-specialty and the perfect gift from Bern. In addition to classic vanilla there are many other flavors ranging from chocolate to honey to lemon. A very bearable treat. The Beck Glatz Confiseur cafés can be found throughout the city of Bern at Waisenhausplatz 21, Hirschengraben 6, Mittelstrasse 8 and Marktgass-Passage 1.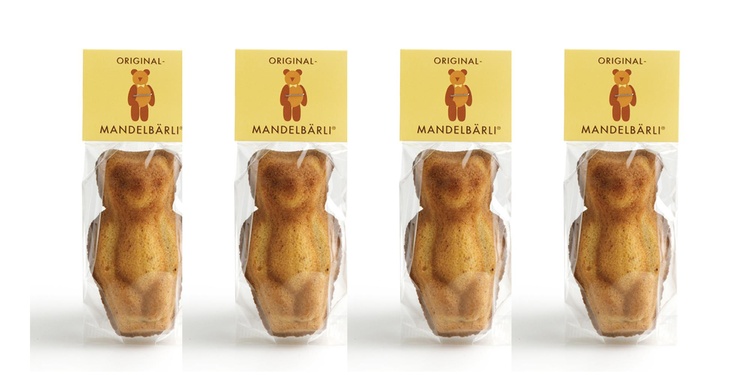 The Swiss chocolatier in the Läderach Chocolate Paradise presents his expertise allowing a direct insight into the world famous craft.  The Chocolatiers are also happy to answer your questions on chocolate. In addition the open sale of more than 20 different assortments of original Läderach fresh chocolate and a number of exquisite chocolate truffles and confectionery specialties offer a tasty shopping experience. Spitalgasse 2
The Confiserie Eichenberger (Bahnhofplatz 5) specializes in exquisite confectionery and pastry items and has shops and cafés at the Bahnhofplatz and in the old town of Bern.The Bernese hazelnut lebkuchen is a famous tasty treat and a specialty of Confiserie Eichenberger. Delicious truffles, chocolate specialties, cakes, pies and pastries are available in a variety of shapes and flavors.The cozy atmosphere in the cafés invites guests to stay, relax and enjoy for a while. Pastries and petit-fours are served directly at the table. A true culinary delight for all of your senses. Eichenberger Café at Schauplatzgasse 1 (a 5 minute walk from Hotel Schweizerhof Bern).
Visit The Rose Garden. The Rose Garden is a large park with a wonderful view of the Old Town and Aare Loop. A perfect spot for a romantic stroll. The park is home to 220 different types of roses, 200 types of irises and moor beds with 28 different types of rhodondendrons.
City Tour by Rickshaw (or a gourmet tour by Rickshaw). A rickshaw ride is the perfect way to discover the most beautiful and most hidden lanes of the city. Sit back and enjoy the splendor of the city and of course the exciting stories of the guides.
Visit Bern's local mountain house Mount Gurten. Since the opening of the park in 1999, Bern's local mountain, the Gurten, has been delighting visitors from near and far with its relaxed atmosphere.The Gurten offers a wide range of entertainment with a focus on culture, leisure and games. The park's lush green setting makes it a pleasant venue for seminars and meetings, and its restaurant is a culinary highlight for gourmets. It's an ideal recreation area with an extensive children's play area, a miniature railway, grill areas and an observation tower. On clear days the view of the Alps is breathtaking.The tram and funicular are both included in the Bern Ticket.