PREGNANT IN AMSTERDAM
With its picturesque canal network, rich history and vibrant cultural scene, the capital of the Netherlands is one of the world's most unique city destinations. Amsterdam, a city with more than 800,000 bicycles, the 'Venice of the North' is the ultimate destination for expecting couples.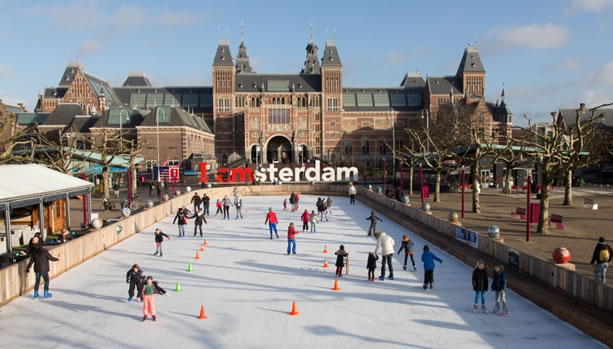 PRE-BABY BREAK
Take a pregnant pause at this leading luxury lifestyle boutique hotel, Conservatorium Hotel. Located in the Museum Square, the luxury centre and cultural heart of Amsterdam.
Conservatorium Hotel created an unforgettable babymoon experience for expecting couples :
♥ Luxury Accommodations
♥ Daily Ice Table Buffet Breakfast in the Brasserie
♥ Access to Akasha's swimming pool, whirlpool, sauna, Hamman and relaxation area
♥ Pre-Natal Spa Massage for mom-to-be – 50 minutes
♥ 'Montecristo Petit Tubos' Cigar for dad-to-be, to save for the Big Day !
♥ Baby Gift Set | baby body lotion/bath gel, teddy bear, baby bathrobe and slippers
♥ One (1) BabyMoon KeepsakeTAG for mom-to-be
The location of Conservatorium hotel can't get any better in Amsterdam.  Located on Van Baerlestraat, the Conservatorium hotel is close to The Rijksmuseum, the Van Gogh Museum and the Royal Concertgebouw. Also, the luxury shopping avenues, P.C Hooftstraat and Van Baerlestraat, sit right on the hotel's doorstep as well as the charming Vondelpark and the lanes of the Jordaan neighbourhood.
BABYMOON ACTIVITIES & UPCOMING EVENTS 2015
There's a never ending selection of things to do in Amsterdam – so whether you're visiting for the weekend or for a fortnight, here are some great activities to do while on Babymoon in Amsterdam.
Soak up some culture in Museumplein. Visit Rijksmuseum with over 8,000 pieces to see, like Rembrandt's greatest work, The Night Watch.
Take a Canal Cruise
Discover Amsterdam's Parklife. Amsterdam is home to over 30 parks. You'll never be short of a picnic spot in Amsterdam. More than just leafy escapes from the urban hustle, parks are at the heart of Amsterdam culture.

Westerpark

Spend the evening drinking in a former tram depot. Located in the newly hip Oud-West area of the city, De Hallen is a brand new centre for the arts, crafts, fashion and food in a recently refurbished industrial building dating from 1902. De Hallen houses a cinema, independent stores and a boutique hotel, as well as the impressive Food Hallen – a food and drink heaven where visitors can munch their way through a selection of upmarket street food from one of many vendors located around a central bar. Visit on a Saturday for the weekly local goods market sets up stall in the building's central passage way.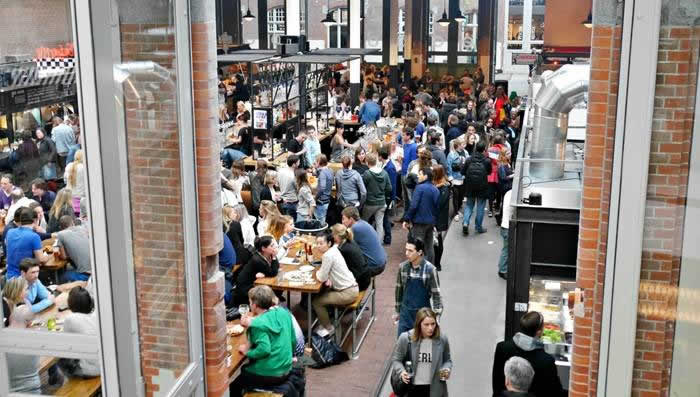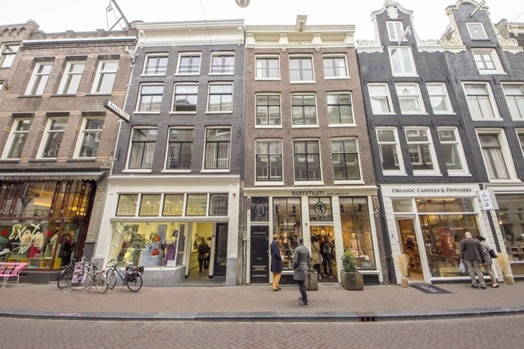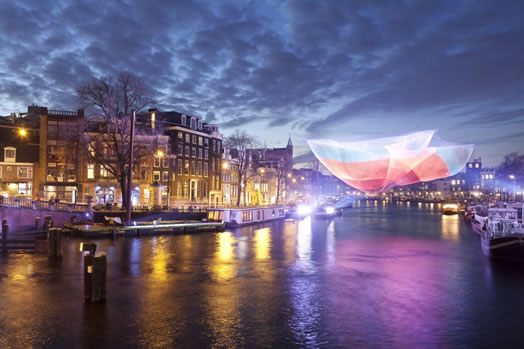 Coming up in February 2016, the Nine Months Fair
For five days every year, Amsterdam's cavernous RAI Amsterdam is transformed into a paradise for (prospective) parents. The Nine Months Fair returns from 24 to 28 February 2016.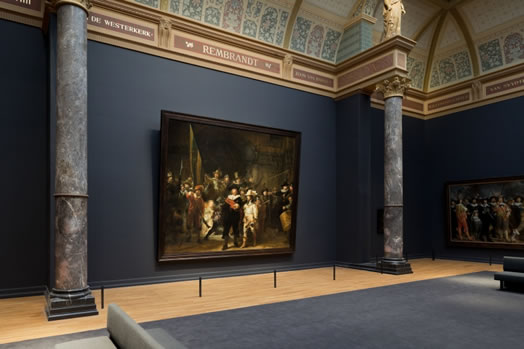 I AMSTERDAM CITY CARD
Quite simply, the I amsterdam City Card is the smartest and most affordable way to explore Amsterdam. It gets you free entry to all the best museums and attractions, unlimited use of GVB public transport (so you can go wherever you like for free), great discounts, free giveaways and special offers – all included in a single card. Take it with you wherever you go, and you'll be surprised at just how much money you'll save!
And it doesn't stop in Amsterdam. Get out of town and discover the charms of the surrounding area, including historic Haarlem, the harbour village of Enkhuizen, the Amsterdam Castle Muiderslot, perfectly preserved Zaanse Schans and picture perfect Volendam/Marken.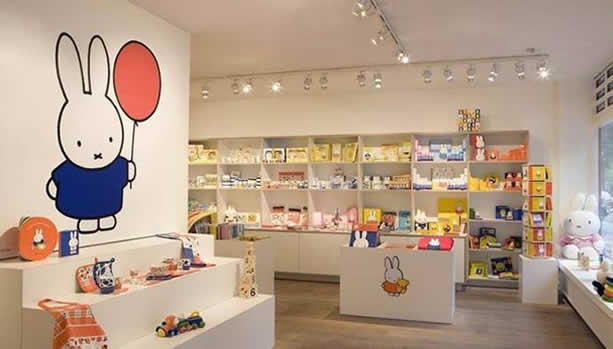 PRENATAL SHOPPING
With everything from multistorey department stores and exclusive boutiques to antiques and contemporary Dutch design, Amsterdam inspires even the most discerning shopper.
FOR MOM & BABY
Petit Bateau, next to Conservatorium hotel, Van Baerlestraat 19
The French brand is a great start to stock up on their high quality onesies, made of the softest cotton.
Noppies Maternity Store, Nassaukade 356, a 15 minute walk from Conservatorium hotel. Noppies is the 'it' brand for every pregnant woman with her own style. The wide range of maternity wear on offer ensures you can stay true to yourself during your pregnancy. Trendy and comfortable in a style that suits you.
Known elsewhere as Miffy, little Nijntje is Holland's most beloved bunny. At de Winkel van Nijntje (Scheldestraat 61) you'll find everything for your baby or toddler decked out with this adorable rabbit, including books, toys, clothes, bags and even linens for your nursery. Stop in for fun and useful gifts and souvenirs.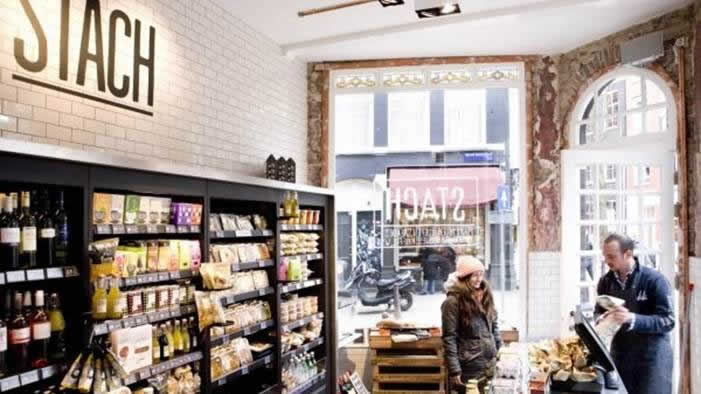 PREGNANCY CRAVINGS
Stach, Haarlemmerstraat 150. Grab a refreshing cup of tea, a healthy fruit juice, delicious sandwich or ready-to-eat meal: at this eatery you can always find something delectable and good for you! Everything is high quality and fresh produce is delivered daily.
Puccini Bomboni, Staalstraat 17.  No sugar, no butter, no fondant, no artificial additives. However, lots of chocolate and special ingredients such as pepper, rhubarb, tea and calvados. Self-made according to traditional methods. Chocoholics from far and near come to the Staalstraat (or the shop at Singel 184) to stock up on their favorite flavors.
Tea in the City, Beethovenstraat 23 (15 minute walk from Conservatorium Hotel). For those who want to sample some top teas, Amsterdam Zuid is the place to be. Here Betjeman & Barton's tea and tisane (herbal tea) are sold. Over eighty kinds of tea are available, presented in fancy red tea tins with elegant lettering: Earl Grey, Jasmine, Rooibos, Sencha, Oolong Dragon Noir. The loose tea is sold in nylon or cotton bags. They also have a large collection of teapots and china.

Tea in the City

Try Typically Dutch Food. From mini pancakes to croquettes from a vending machine, Amsterdam offers the hungry traveler plenty of unique culinary experiences. Don't go home without trying at least one of these traditional Dutch foods such as Bitterballen, Stroopwafel, Poffertjes or aTompouce.