BABY'S BLUETOOTH PACIFIER
As seen on CSI: Cyber
The first time we saw the world's smartest pacifier was at last week's episode 'Heart Me' of CSI: Cyber.
When we saw Ted Danson with the bluetooth pacifier we looked it up immediately to see if it was real and yes, it was.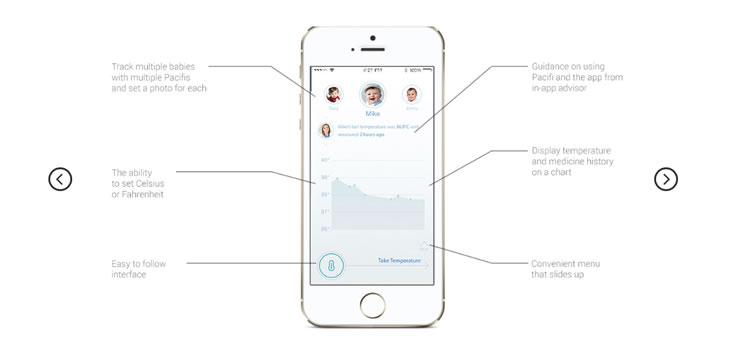 About World's First Bluetooth™ Smart Baby Pacifier – the Pacif-i™
Measures a baby's temperature and passes it to a parent's smartphone via free app
The app determines when the temperature is the most accurate and then time-stamps and plots the temperature data in a graph.  Via the app, parents can record when medication was administered, set-up alerts/ reminders and share the data with carers and medical professionals.
The pacifier also features a buzzer alarm that can be activated via the smartphone when it has been misplaced or hidden by a child. The in-built proximity sensor allows parents to monitor pacifier's location. Within the app,  parents can set the distance, up to a range of 20 metres, for the alarm to be triggered when this is breached.
Using a low-energy Bluetooth Smart chip, provided by leading chip developers Nordic Semiconducter, Pacif-i™ has a battery life of more than one year.