Maternity Sale Clothing at Isabella Oliver Maternity
Up to 50% Off in the Isabella Oliver Mid Season Maternity Sale Clothing.
Ends Midnight 27th September 2015
Shop now and save  Up to 50% off Isabella Oliver Mid Season Sale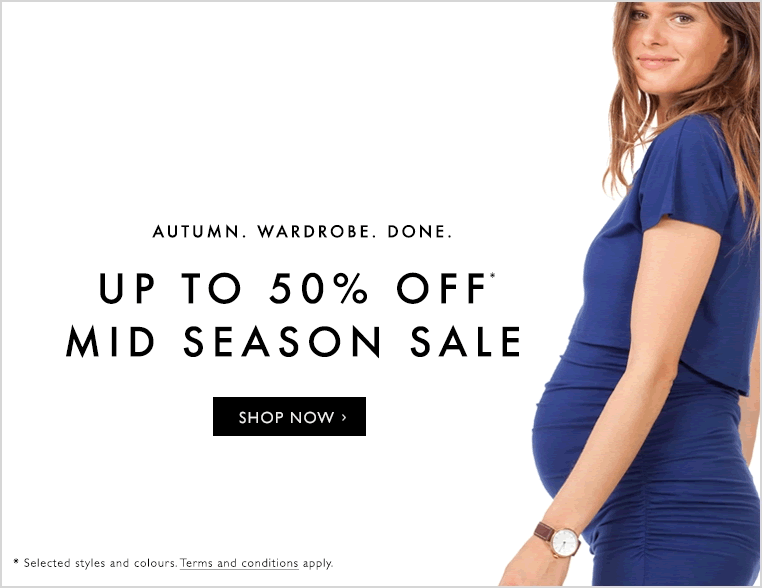 The Mid Season Maternity Sales at Isabella Oliver has arrived. Now is the time to stock up on your maternity wardrobe for this autumn and winter season.
About Isabella Oliver Maternity
For more than 10 years, Isabella Oliver has been the global authority in maternity fashion. With looks for work, rest and play, their fashions grow as expectant mothers do. Combined with helpful tips and rich content, Isabella Oliver is the stylish friend who guides mothers-to-be through their pregnancies.
Loved by celebrities around the world, including: Ali Larter, Alicia Silverstone, Alyson Hannigan, Alyssa Milano, Angelina Jolie, Anna Paquin, Bryce Dallas Howard, Busy Phillipps, Camilla Alves, Charlotte Church, Evan Rachel Wood, Gwen Stefani, Halle Berry, Jenna Dewan Tatum, Jennifer Garner, Jennifer Love Hewitt, Kate Winslet, Kristin Cavallari, Malin Akerman, Michelle Monaghan, Minnie Driver, Naomi Watts, Reese Witherspoon, Shakira.