Maternity Clothes – Fall Winter Top 3
We came across this amazing maternity fashion brand, Happymum, and loved it instantly. From their beautiful collection, we picked our 3 favorites for this fall and winter season.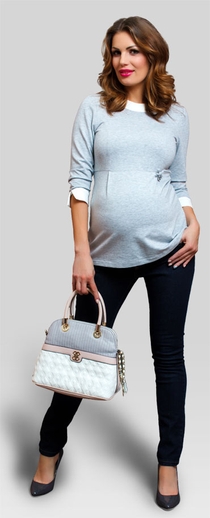 Our Favorites
1.Shirt Style Monaco Melange Top
A bit of nonchalance and a bit of charm, meaning a marriage of a shirt and tracksuit fabric. It slenderises the body shape, emphasizes the waist and guarantees a sophisticated chic look. Instead of a collar and cuffs we chose some soft pleats. Can be worn to look ultra elegant as well as so called "sporty style". The trendy shade of grey melange matches great to jeans or an elegant "bottom". The zipper at the back is not only decorative but also makes dressing easy. The half-hip length helps to hide excess kilograms.
Fabric composition: 70% cotton, 22% polyester, 8% elastane
2.Marshmallow 3D Jersey Maternity Smart Dress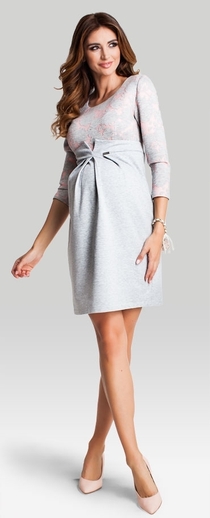 A glamourous, empire waist maternity dress is an excellent style for mums-to-be. It highlights the waistline and makes the silhouette look light by hiding excess kilograms. The tulip shape skirt balances the proportions and provides space for the growing belly. The top of the dress is made of trendy, 3D jersey of a subtle pattern of powder pink flowers on grey background. The neckline with a slight V-cut adds up a feminine and subtle look. Marshmallow maternity dress is perfect for any occasion, with a cute pair of platforms and a hat during the day or accessorized with heels and some well chosen jewellery for the evening. Perfect for maternity, yet stylish even after birth.
Fabric composition: 70% cotton, 22% polyester, 8% elastane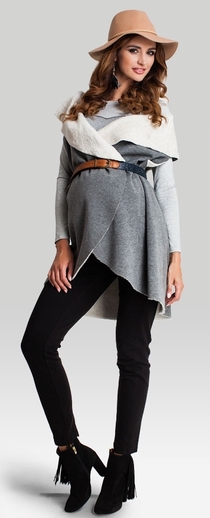 3.Keep Me Warm Jacket
An extremely comfortable and warm jacket. When your baby is born, tie up the drawstring and keep it wearing.
Fabric composition:35% cotton, 65% polyester
Queen Mum & Keep Calm – Fun Pregnancy T-Shirts
Every mother is a queen in the eyes of her child! Feel the Queen Mum in this comfortable, knitted top with a stylish print, which is a sweet heart in pink colour. Also ideal as a gift for the future mum.
Keep Calm and Carry on – a British propaganda poster of II World War time inspired a countless amount of slogans. Happymum's KEEP CALM I'M PREGNANT T-shirt was designed by a Happy-mum-to-be in course of a "Design your own T-shirt" competition. Wear it and be sure other people will smile to you.