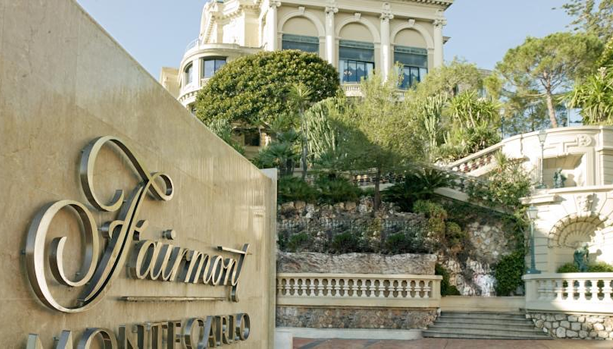 Fairmont Monte Carlo Review (by Mrs Ilonka Molijn)
This summer, we spent 2 nights at the hip and chic Fairmont Monte Carlo. We drove, post-Mediterranean Cruise, along the beautiful coastal route from Genoa – Italy to Monte Carlo.
From the moment you arrive in Monte Carlo, you know you're in a unique and exciting destination.
The weekend started with a stroll to the legendary Casino, Port Hercule and the Palace of Prince Albert. No need for a car in Monte Carlo, all tourist sights are within short walking distance from Fairmont Monte Carlo.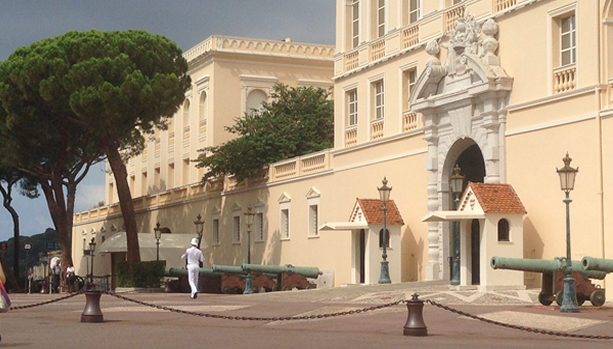 Prince & Princess Onesies
In the small lovely streets next to the Palace, expecting couples can't miss the many shops with Prince and Princess onesies,  to celebrate the births of the Royal twins Princess Gabriella & Hereditary Prince Jacques, son and daughter of Prince Albert II and Princess Charlene.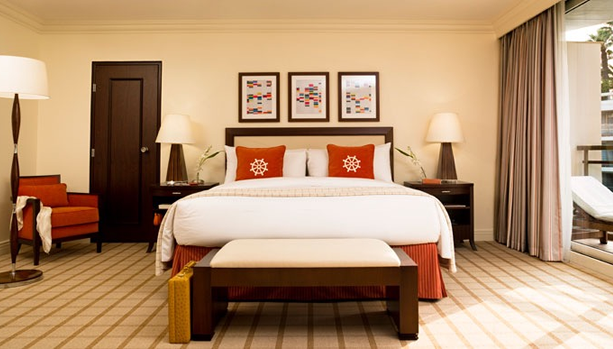 Deluxe Garden View Room
We stayed in the Deluxe Garden View Room which is modern and extremely royal sized. Even with our family of four, 2 adults & 2 kids, the room has lots of space left, which gave it a rich feeling. The bed was also royal-sized and blissfully soft.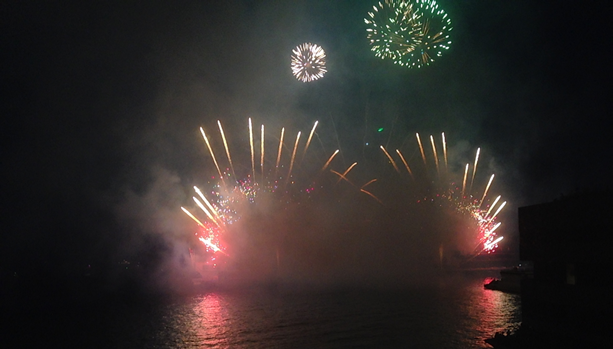 Dinner at Fairmont Monte Carlo
We enjoyed pre-dinner drinks at Horizon Deck, Restaurant & Champagne Bar while overlooking the sea. You can not wish for better views!
Then we had a delicious seaside dinner at Saphir 24, the beating heart of the hotel. To top it off, there happened to be a Fireworks Competition that night and we were treated to an amazing fireworks show.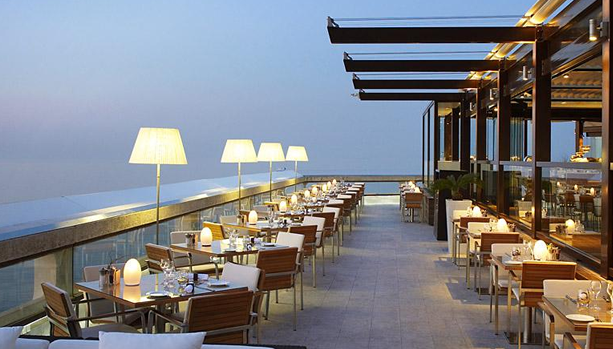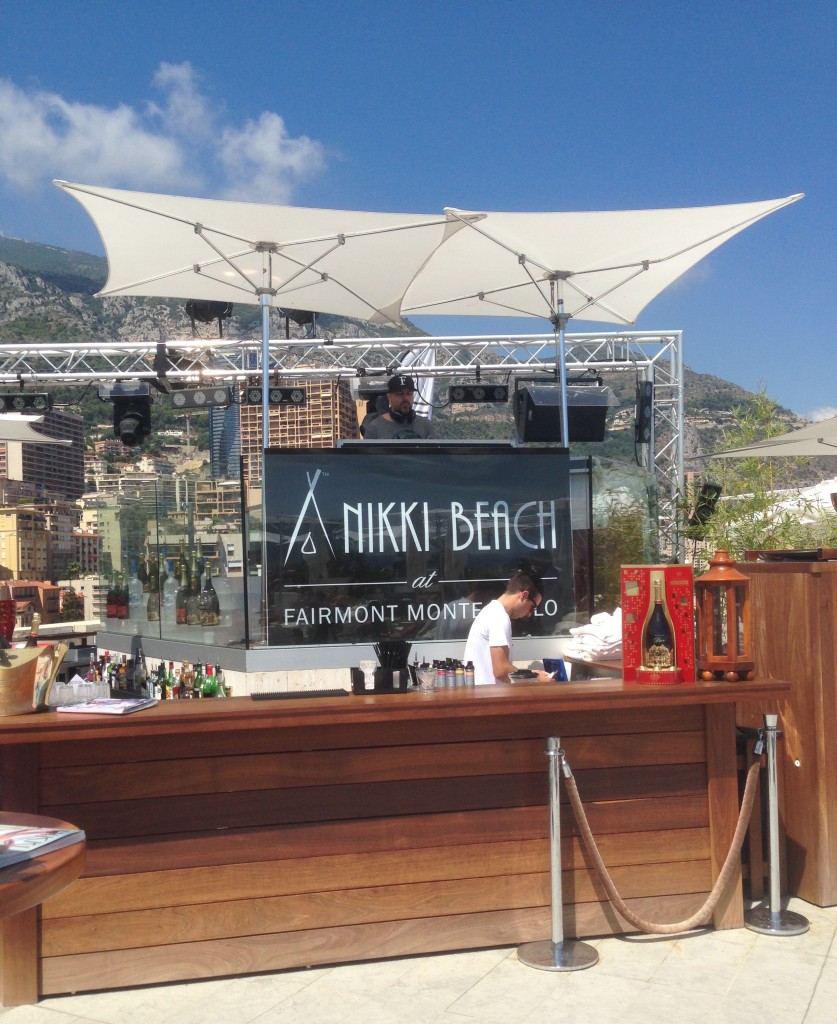 Nikki Beach at Fairmont Monte Carlo
The next day we relaxed at the swimming pool on top of Fairmont Monte Carlo. Even while you walk outside the hotel, you can hear the music coming from Nikki Beach.
Nikki Beach is the go-to hotspot to enjoy the prestigious atmosphere of Monaco. It is open from noon until midnight while enjoying the music by Nikki Beach's world-renowned Resident DJs.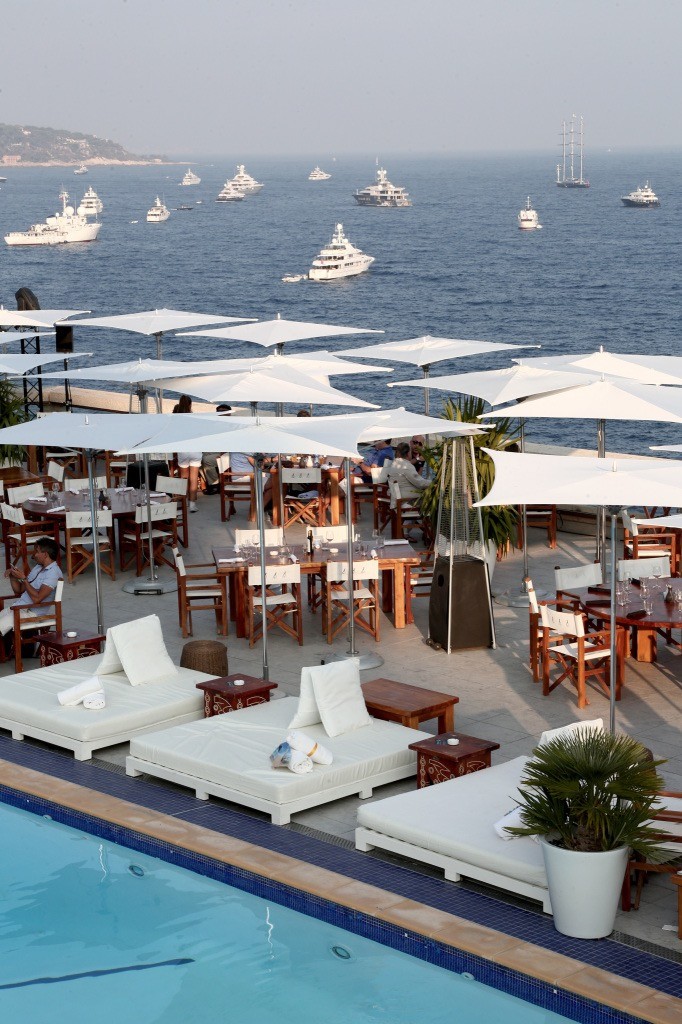 Babymoon at Fairmont Monte Carlo
Monte Carlo is the ideal Mediterranean Babymoon destination. The compact-sized Monte Carlo is also perfect for some pre-birth shopping at one of the many fashionable boutiques.
And for some pregnancy cravings, next to Fairmont Monte Carlo, the famous French macaroon maker, Ladurée is your stop for a sweet treat (Galerie Métropole, 17 Avenue des Spélugues)
Fairmont Monte Carlo offers a pampering 3 nights Babymoon stay for expecting couples with a daily buffet breakfast and a 60 minutes Maternity Massage at Fairmont Spa.
We left Monte Carlo while driving over the Formula 1 Grand Prix Circuit, looking back to an extraordinary stay in the majestic and romantic Monte Carlo.