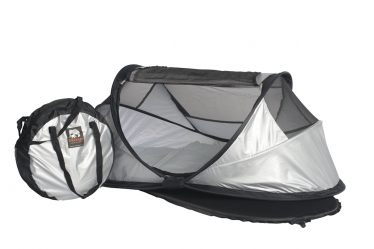 Last weekend, friends came over for dinner & drinks and brought their 7-months daughter with them.
When it was time for her nap, my friend took her baby upstairs to our bed, unfolded a little flat item and in a second there was a bed for her to sleep in.
Something so smart and practical didn't exist when my daughters were babies, so my amazement was enormous.
The Baby Travel Cot is a compact pop-up travel bed/tent that weighs just 2kg and is easy to carry. It is the ideal solution and replacement for heavy camp beds.
In addition to being lightweight, the Travel Cot provides additional protection against the sun and insects. It is ideal when you visit your parents, family or friends and you just want to let your baby sleep quietly. However, the tent is also ideal when you visit the beach, for use in your back garden or on holiday. You will always have your own tidy bed wherever you go.
The company behind this smart product is Deryan, a Dutch company.  Get yours now at
The Travel Cot comes in seven beautiful colors : Silver, Red, Blue, Khaki, Lime, Purple and Ocean.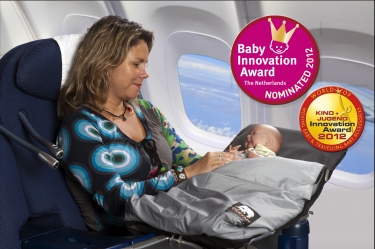 Features Baby Travel Cot
Includes sleeping mat, self-inflatable mattress (2,5 cm) and carry bag.
Setup within 2 seconds
50 % UV protection
Flame retardant fabric
Anti-mosquito net < 1mm
Suitable for 0 – 2 year olds